WHAT
A new year means a new set of resolutions you may or may not keep. But one promise you can commit to is making 2018 your best dressed year to date. With fashion month just weeks away, we're already looking ahead to the biggest trends on the horizon. From the next It bag to the coolest color to try head-to-toe, we're here to help break things down. Be ready for January and whatever the New Year brings along with it.

Love them or hate them, belt bags are back in a major way for 2018. Luxe leather styles are worn belted at the waist or slung over one shoulder for an updated look.

Here's all that you need to know about the trend- What(s), When(s) and How(s) of Belt Bags.
WHEN
1980S: THE GOLDEN AGE OF THE FANNY PACK ( Belt Bag)




The packs transitioned from hiking wear to street apparel this decade as part of larger trend toward athleisure, Trade publication Adweek even declared the fanny pack the hottest product of the year in 1988.
For leather packs, the LA Times even offered some sweet styling suggestions in 1989, telling readers they "look chic in the same way leather jackets do."
HOW
THE RUNWAY





Backstage at the Gucci Cruise 2018 Fashion Show.





Givenchy Spring 2018 Fashion Show, details!





CELEBRITY STYLE





Kim Kardashian, Kendall Jenner and Rihanna wearing belt bags.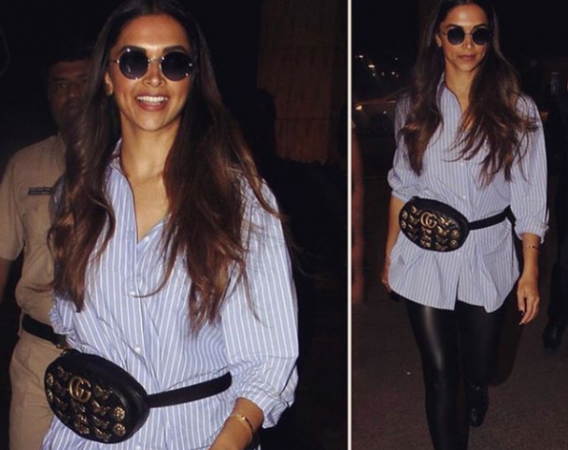 Deepika Padukone recently took her fashion game a notch higher when she was spotted wearing a Gucci belt bag at the airport. Keeping it casual in just black pants and a simple blue-and-white striped shirt, she let her belt bag do all the talking.





STREET STYLE